For a tiny girl no taller than a thumb, the world can be a perilous place. She encounters a water rat named Walter, an unpleasant family of toads and an ill-tempered old mole who thinks she would make a fine companion in his dismal dwelling. To get to safety, she must find Prince, a boy who can take her to the Land of the Little People.
Along the way, she comes across other amazing characters, among them a flighty bird named Swallow, a devious cat, Old Mother Fieldmouse, Suzi Spider (adept at spinning a wedding dress), and the fish, who speaks to the essence of the story.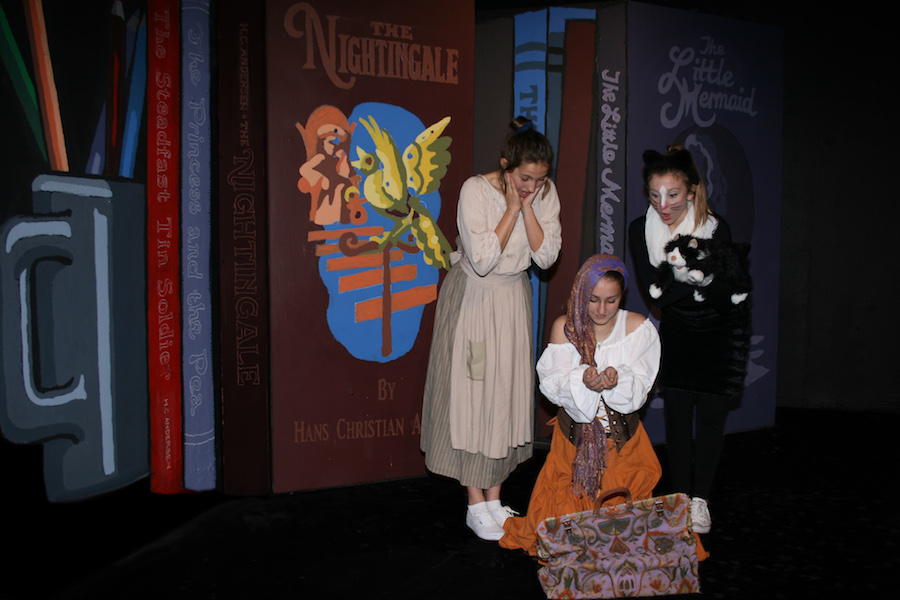 Based on a classic tale by Hans Christian Andersen, the play "Thumbelina" comes to Spotlight Youth Theatre Feb. 24–March 5.
When the fish tells Thumbelina, "A fish out of water is no place to be," director Kenny Grossman explains that simple statement "is what 'Thumbelina' is really all about — Finding out who you are, how you fit in and then finding true love."
Grossman believes this is a great message, "not just for kids, but for all of us."
Paige Mayo, 11, takes the lead role of Thumbelina, the tiny girl with the apt name. Paige says her favorite place to be is at Spotlight with her friends. She has appeared in its productions of "Honk, Jr.," "The Best Christmas Pageant Ever" and "Willy Wonka, Jr."
Returning to Spotlight as the Prince is Corban Adams, a fifth-grade honor student at Cactus View Elementary School in Phoenix. In addition to his starring role as Charlie Bucket in Spotlight's "Willy Wonka Jr.," he also played Randy in "A Christmas Story" at Arizona Broadway Theatre.
Another Spotlight veteran is 14-year-old Cate Labas, returning as Cat in her tenth show for the Glendale theater. A freshman at Arcadia High School in Phoenix, Cate especially loves doing Spotlight's benefit shows for kids from HopeKids AZ, a nonprofit that provides support for families of children with cancer or life-­threatening medical conditions.
"They get so into it," she says. "There's not a squeaky seat in the house." She adds that at the meet and greets afterwards, "you can see the wide-eyed wonder in their faces. I am always so incredibly touched and inspired by their appreciation. It makes what we do onstage seem like a real contribution."
These are just a few of the 30-some talented cast members, and Grossman values each one.
"My hope in working with young actors is to make them all feel important and needed to put on a great show," he says. "Having fun, working hard and learning about theater is what makes a great youth theater experience for everyone."
If you go: Feb. 24-March 5; 7 p.m. Fridays, 2 and 7 p.m. Saturdays, 2 p.m. Sundays. $12. Spotlight Youth Theatre, 10620 N. 43rd Ave., Glendale. 602-843-8318 or spotlightyouththeatre.org.