If your family is traveling to escape the Phoenix heat this summer, consider adding a new element to your vacation: volunteering. It's a great way to spend quality time together, learn more about the community you're visiting and make a difference.
Before your trip, do some online research about volunteer opportunities in or near your destination. Two websites — volunteermatch.com and handsonnetwork.org — offer detailed information.
Maybe you want to reconsider notions of a "typical" summer vacation and embrace a volunteer-focused trip. A number of companies in the United States and abroad specialize in "voluntourism," which can help families learn about other cultures and understand how a community's needs differ from their own. Trips like these can be incredibly educational and fulfilling, but they also can be physically and emotionally challenging, depending on the type of work and conditions involved. Because of this, they usually are  recommended for families with older children and teenagers.
Here are more ideas that your family can incorporate into your next vacation:
• Read books about helping others. Reading volunteering or service-oriented books are a fun, simple and effective way to teach your children about the importance of helping others. They also serve as great conversation starters to instill the importance of giving back.
• Park and/or beach clean-ups. Bring garbage bags with you before heading out to the park or the beach. Make it a family goal to pick up as much trash as possible.
• Local food-bank donations. Drive your family to a local grocery store to pick up some non-perishable food items to donate to a local food shelter.
RELATED: At-home volunteering is perfect for summer days indoors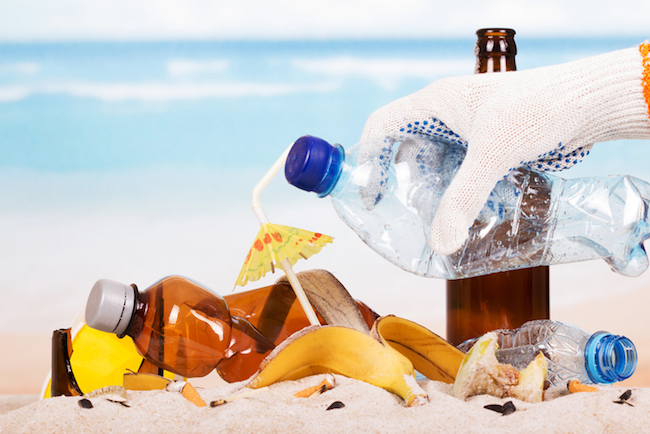 Throughout the summer months, there are also plenty of at-home projects your family can do to benefit the Valley's many nonprofits. Some examples:
• Assemble "Hope Totes." The Phoenix Rescue Mission's Hope Totes provide water, food and essential toiletries to the homeless. Get your family together and fill gallon-sized zipper bags with toiletries — toothbrushes, toothpaste, lip balm, disposable razors, shaving cream, soap, deodorant and shampoo — to donate to the Rescue Mission for distribution.
• Make a kindness jar that is filled with ideas of random acts of kindness that your kids can do or that you can do as a family. Acts of kindness can be simple things children say or do that demonstrate a concern or care for others.
• Make laundry-detergent bags. The nonprofit Ronald McDonald House provides a "home-away-from-home" for families who have a child facing a medical challenge. RMH is in constant need of laundry detergent for the laundry rooms on their campuses. Your family can help by making individual laundry detergent bags (one scoop of detergent and a dryer sheet in a zipper bag) for families staying at the RHM.
• Deliver water. Homeless men, women and children in our community suffer from the extreme summer heat, which places them at great risk for dehydration and sun exposure. Your family can help by purchasing bottled water and delivering it to any of these organizations: Phoenix Rescue Mission donation warehouse: 1468 N. 26th Ave., Phoenix; Parsons Family Health Clinic, 3522 N. Third Ave., Phoenix; Central Arizona Shelter Service's Single Adult Shelter, 230 S. 12th Ave., Phoenix; Vista Colina Emergency Family Shelter, 1050 W. Mountain View Road, Phoenix. Water donations also can be dropped off at your local fire station. Visit familiesgivingback.org for a detailed list of water drop-off locations and more local volunteer projects and opportunities.