Each new year, we make resolutions to jump-start our lives or develop better wellness habits. We also seek order at home, but often struggle to figure out what sparks joy or creates clutter.
If you tend to hold on to possessions too long out of habit—or you simply keep things around for sentimental reasons—here are some local resources that can help you get organized and add some order to your living space.
Changing Hands Bookstore
Do you fear change? Don't know where to start? Not quite certain what "uncluttering" means? Try your local bookstore. Changing Hands Bookstore, in Tempe and Phoenix, carries books that can help you get organized.
Start with Marie Kondo's best-selling book "The Life-Changing Magic of Tidying Up" or Donna Smallin's "Organizing Plain & Simple." Peruse the aisles for guides that fit your personal style. 602-274-0067 (Phoenix), 480-730-0205 (Tempe) or changinghands.com.
Classy Closets
If it's too daunting to start with an entire room, your closets might be a good first step. Tackling a specific space in your home helps you break down the re-organization process and work on the inside before you take on the outside. Stores in Chandler, Phoenix, Scottsdale and Tucson. 888-294-4984 or classyclosets.com.
Get Organized! With Bridges + Co.
Professional organizers can come to your home and help you establish a system to streamline your clutter. Get Organized! With Bridges + Co is a local company that can help you get organized, especially if you don't know where to start. Experts can help you prioritize your needs and offer a feasible plan that will work with your lifestyle. 480-297-7355 or getorganizedwithbridges.com.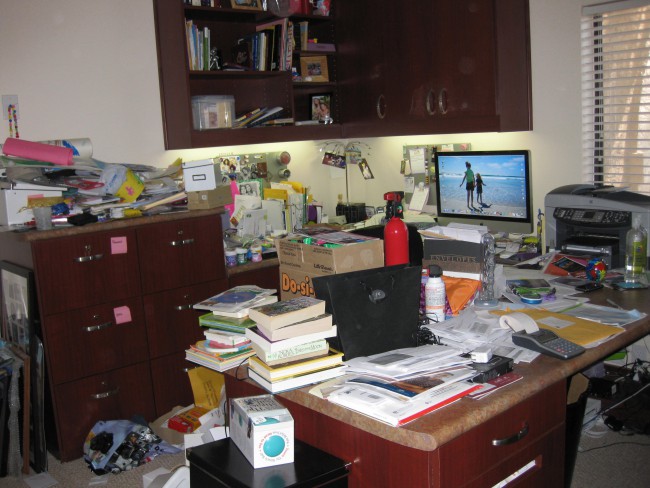 Goodwill
You've spent a week sorting through the contents of every room in your house and have lots of items you don't need. Someone else might be able to put them to good use. Goodwill accepts gently used donations of clothing, toys, books, household items and more with convenient drop-off locations around the Valley. If you can't make it to a center, a Goodwill truck can come to you. 602-535-4000 or goodwillaz.org.
Related:
The Container Store
Looking for some nifty, modern products to help you organize your child's toys or art supplies? The Container Store has three Valley locations and will help you, at no charge, create a custom Elfa storage system to organize any area in your home—from closets and pantries to your office or laundry room. thecontainerstore.com.