Ready to rock out with Millard Fillmore?
Fillmore, a Whig, was the 13th president of the United States, and the last one not to be affiliated with either the Republican or Democratic Party. Given the current political climate, that might be reason enough to want to dance!
Audiences will be clapping and cheering at the high-octane rock and pop musical "Rock the Presidents," back by popular demand just in time for this year's presidential election. Childsplay brings the joyous, nonpartisan look at America's 44 presidents to the stage Oct. 22–Nov. 13. (Trivia: Grover Cleveland is counted twice as both the 22nd and the 24th president.) 
Childsplay previously premiered the musical, which has book and lyrics by its artistic director Dwayne Hartford and music by Sarah Roberts. This showing at the Tempe Center for the Arts and will kick off its second national tour covering 36 cities across the nation. Anyone interested in previewing the show's music can check out the cast recording on iTunes or Spotify. 
"'Rock the Presidents' tells the stories of the people that have held the presidency," says Anthony Runfola, the show's director. "All of them have had one thing in common — they all sacrificed their personal lives to work toward their vision of a prosperous and thriving country. There's no better time than during an election season to be reminded of that."
Runfola, who is also Childsplay's general manager, has numerous Childsplay directing credits and has also been a guest artist at theaters across the Valley. The show was choreographed by Molly Lajoie and musically directed by Mark 4man.
The cast features Jacqui Castillo as Amy, Devon Nickel as Harry and Alan Koutakoun as Ted. They have also been seen in such local productions as "American Idiot," "Spring Awakening" and "Passing Strange."
Runfola adds that "'Rock the Presidents' is a great way into conversations among families about history and the impact a president can have on the nation and world."
Who knew history could be such fun? And who knows? Maybe some young person in the audience will grow up to be our first president from Arizona. Rock on!
Childsplay recommends "Rock the Presidents" for ages 7 and up.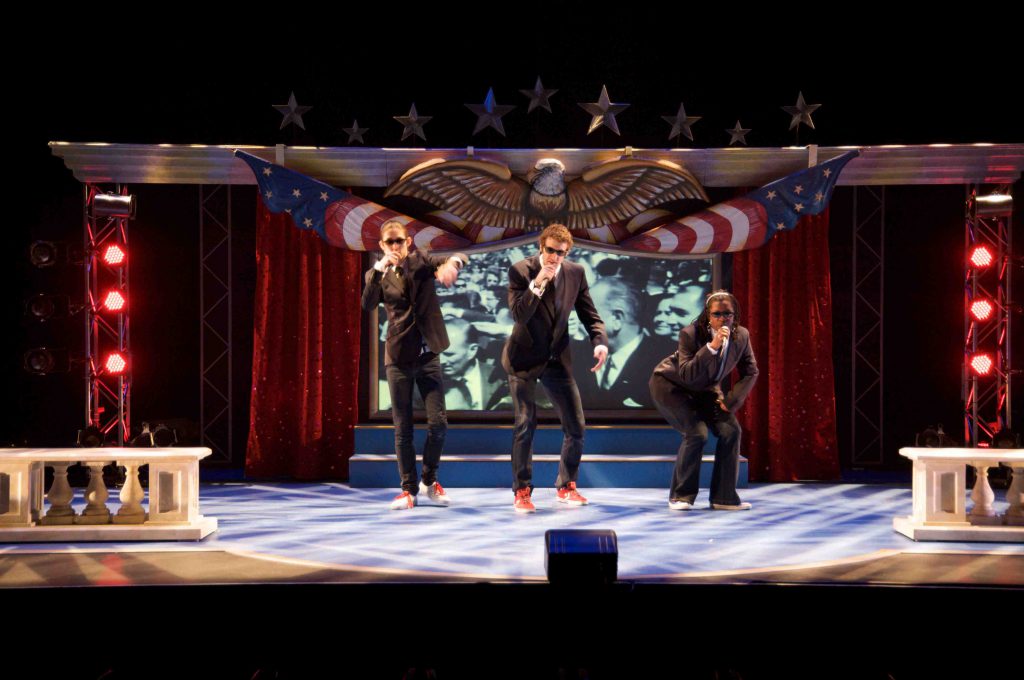 If you go: Oct. 22–Nov. 13; 1 and 4 p.m. Saturdays, 1 p.m. Sundays. Special performance: $12 Storybook Preview 1 p.m. Saturday, Oct. 22. Tempe Center for the Arts, 700 W. Rio Salado Parkway. $12-$26. 480-350-2822 (ext. 2) or childsplayaz.org.