Open enrollment means that any school, in any district, is open to any family — assuming there is space available and you're willing to make the commute. And many districts offer specialized programming or "focus schools" that are attracting parents' attention.
---
SPONSORED CONTENT
Updated for the 2020-21 school year
---
Avondale Elementary School District
295 W. Western Ave., Avondale
623-772-5000 • avondale.k12.az.us
Grades: Pre-K–8
Avondale Elementary School District is proud to be the district of choice – serving students from preschool through eighth grade. AESD has the highest percentage of A-rated schools in the Southwest Valley. Offering STEM opportunities, accelerated learning and dual language programs. Art, music, band, choir, coding and computer science are offered daily. The Avondale Elementary Schools District has been recognized at the national and state levels for its passion and commitment for educational excellence. Having obtained numerous "A" ratings for its schools, the district continues to be a leader in public education.
---
Deer Valley Unified School District
20402 N. 15th Ave., Phoenix
623-445-5000 • dvusd.org
Grades: K–12
DVUSD has more schools (95 percent) with an "A" or "B" rating for achievement by the Arizona Department of Education than most Valley districts. Our 38 campuses serve students from Phoenix, Glendale, Peoria, Anthem, New River, Cave Creek and Maricopa County. Opportunities for students include: instruction by 100 percent Highly Qualified teachers, free full-day kindergarten with specials every day (art, music, P.E.), Mandarin Chinese language curriculum, International Baccalaureate, Advanced Placement and dual-enrollment classes, nearly one-to-one computer-to-student ratio and award-winning fine arts programs. Student-to-teacher ratio is 18 to 1.
---
Dysart Unified School District
15802 N. Parkview Place, Surprise
623-876-7000 • dysart.org
Grades: Pre-K–12
Enrollment: Ongoing throughout the year. Tours are also available year-round. Dysart is a vibrant, growing school district focused on academics, arts and athletics. With 20 elementary schools and 4 high schools (each with a Signature Program), a preschool, alternative program, and online iSchool offerings, there's something for everyone. Dysart is celebrating 100 years of providing extraordinary experiences and a wide variety of extracurricular activities and services to all students. We offer free full-day kindergarten, athletics beginning in middle school and arts at all levels. There is no shortage of opportunities to pique every student's interests. Discover Dysart today!
---
Glendale Union High School District
7650 N. 43rd Ave., Glendale
623-435-6000 • guhsdaz.org
Grades: Pre-K–12
Glendale Union High School District, founded in 1911, serves the communities of Phoenix and Glendale. Comprised of nine high schools, grades 9-12, the urban district enrolls over 16,800 students and has approximately 140,000 constituents in the Phoenix metropolitan area. The district's nine schools are ranked among the best high schools in the nation by U.S. News & World Report and all are part of the College Board's 2013 National Advanced Placement District of the Year. GUHSD strives to fulfill its mission of empowering all students for the choices and challenges of the twenty-first century. Excellence: Yesterday, Today & Tomorrow #WeAreGUHSD
---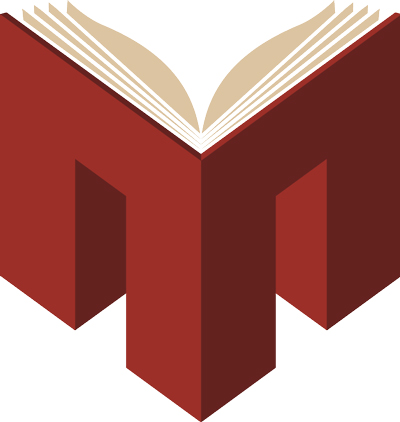 Madison Elementary School District
5601 N. 16th St., Phoenix • 602-664-7900 • madisonaz.org
Grades: Elementary and middle school
For more than 125 years, Madison Elementary School District has been one of the top elementary school districts in the state, with eight schools consistently earning high honors. Madison serves approximately 6,000 students in the heart of Phoenix from 32nd Street to Seventh Avenue and between Indian School and Northern Avenue. Its outstanding "signature" educational programs are locally and nationally recognized, including the International Baccalaureate program, Spanish immersion, REACH – Profoundly Gifted program, visual and performing arts, STEAM, and traditional curriculum. For more information about Madison, visit madisonaz.org
Phoenix Union High School District
4502 N. Central Ave., Phoenix
602 764-1100 • phoenixunion.org
Phoenix Union is the largest high school district in Arizona, serving 28,000 students with a portfolio of 21 schools. Within the 220-square miles of central Phoenix, there are 10 comprehensive high schools, one college and career magnet school (Metro Tech), four small specialty schools (including nationally acclaimed Bioscience, National Blue Ribbon School – Franklin Police & Fire, Phoenix Coding Academy, and Wilson College Prep), two micro schools (Gifted and Talented Academy at Maryvale and the only public Montessori high school in Arizona) and four support schools (including the newly launched PXU Digital Academy). The district features 11 magnet programs and over 30 Career and Technical Education programs.
Scottsdale Unified School District
8500 E. Jackrabbit Road, Scottsdale
480-484-6100 • susd.org
Grades: Pre-K–12
Priority open enrollment begins Nov. 1. Regular enrollment is ongoing. Everything we do across our 29 campuses creates a culture of learning that supports our 23,000-plus students. We're developing the leaders of tomorrow so they can contribute to a smarter, safer and more sustainable world. We offer: rigorous academics, career and technical education, Pre-K, full-day kindergarten, distance learning, dual language immersion, traditional schools, STEAM/STEM, gifted learning, International Baccalaureate, Advanced Placement and dual-enrollment courses, performing and fine arts, championship high school athletics, middle school sports, special education services, in-class and online high school summer school, a variety of special interest clubs and even before- and after-school care on-site. For more information, visit susd.org/schools, follow our social media feeds at susd.org/connect or enroll at susd.org/enroll
---
RELATED:
---
Should your school be included in this directory? Contact us.
---