Charter schools first opened in Arizona in 1995. These tuition-free public "schools of choice" have opened new learning opportunities for children across the learning spectrum.
---
SPONSORED CONTENT
Updated for the 2020-21 school year
---
Academies of Math and Science
Nine campuses in Avondale, Glendale, Peoria, Phoenix and Tucson
602-584-6625 • amsschools.org
Grades: K-8
We utilize research and evidence-based methods in use at the highest performing schools in the world. With an award-winning academic program, a fully equipped state-of-the-art campus complete with advanced science and computer labs, full-sized courts and recreation areas, and top-notch security, AMS offers Arizona students a K-8 education that prepares them for lifelong success. Specifically, AMS students participate in a rigorous, STEM-focused program that includes robotics and technology classes, Mandarin, Russian, guitar, piano, choir, art, and drama. The Academies of Math and Science are also the No. 1-rated school network in the Phoenix area based on the number of 5-star parent reviews on greatschools.org. At the Academy of Math & Science, students become scholars and scholars become tomorrow's global visionaries.
---
Accelerated Learning Center
4105 E Shea Blvd., Phoenix
602-485-0309 • acceleratedlearningcenteraz.com
Grades: High school
Accelerated Learning Center is an is an "A" rated alternative high school with a traditional setting. For 24 years, ALC has been offering small classes, half-day sessions, certified teachers, and the opportunity for success. In addition to one-on-one interaction with teachers on campus, students have opportunities to earn additional credits outside of school. We believe that every student can learn, and at ALC we make a difference for students.
---
AmeriSchools Academy Phoenix Camelback
1333 W. Camelback Road, Phoenix
602-532-0100 • amerischools.org
Grades: K-8
AmeriSchools Academy staff are committed to fostering and enhancing student growth by providing effective instructional support dedicated to superior achievements. We share this goal to maintain high academic and social standards, to motivate, inspire and model for our students as we work together to learn and become active participants in our community. We are dedicated to fostering academic excellence through individualized, tuition-free instruction of core curriculum supported by enrichment and acceleration opportunities. To accomplish this mission, our goal is to teach integrated curriculum by utilizing multi-age ability groups for instruction. Come explore, grow and become a life-long learner with us.
---
Arizona School for the Arts
1410 N. Third St., Phoenix
602-257-1444 • goasa.org
Grades: 5-12
Founded in 1995, Arizona School for the Arts (ASA) is a nonprofit, public charter school committed to equity and access where no prior arts experience is required and all students are welcome. ASA is an innovative model in education with a concentration on college preparation through immersion in the performing arts. The school serves more than 840 students in grades 5 through 12, providing each student with two hours of performing arts education every day in addition to a rigorous academic curriculum. The school regularly receives high-level recognition for academic and civic excellence, Robotics, Mock Trial, and Model UN accolades, in addition to countless honors for every genre of the performing arts. ASA enjoys a diverse population of students from over 100 zip codes across the Valley and is located in downtown Phoenix. Enrollment: Oct. 1, 2019–Feb. 19, 2020.
---
BASIS Charter Schools
Locations: Ahwatukee, Chandler, Goodyear, Mesa, Peoria, Phoenix, Scottsdale
480-289-2088 • enrollBASIS.com
Grades: K-12
BASIS Charter Schools are tuition-free public charter schools offering an accelerated academic program that features the acclaimed K-12 BASIS Charter School Curriculum, which fuels critical thinking, problem-solving and creativity. Knowledgeable Subject Expert Teachers design engaging lessons that appeal to different learning styles and strengths, motivating students to master advanced content and grow as individuals. BASIS Charter School students learn to think critically, make interdisciplinary connections, and become self-motivated workers — ultimately leading to academic success. They also have the opportunity to explore topics of interest outside the classroom and gain important real-world experience.
---
Benjamin Franklin Charter Schools
Four campuses in Gilbert and Queen Creek
bfcsaz.com
Grades: K-12
Founded in 1995, Benjamin Franklin Charter School was one of Arizona's first charter schools, and we've been "Educating Arizona…One Student at a Time"™ ever since. We currently have three K-6 campuses that follow a Traditional/Classical Education Model and one 7-12 Classical/College Preparatory secondary school, all of which are tuition free. We offer our students an exceptional, well-rounded education, both in intellect and character. Our goal is to help our students become educated, responsible, and honorable citizens, who are ready to go out and change the world. Please visit our website to learn more or schedule a tour of a campus. Enrollment begins Jan. 7; kindergarten enrollment starts in November. See website for open house dates.
---
Candeo Schools
9965 W. Calle Lejos, Peoria • North Scottsdale location opening August 2020
623-979-6500 • candeoschools.com
Grades: K-8
Candeo Schools is a tuition-free, top performing K-8 charter school. We believe college preparation begins in elementary school, where cognitive growth is richest. Our rigorous classical liberal arts program is designed to meet the needs of children who thrive in an environment of academic intensity, challenge, curiosity, and wonder. Finally, who your children become is as important to us as the academic skills and knowledge they will amass. Candeo Peoria ranked in the Top 1 percent of schools since its 2008 inception. We are proud to open our North Scottsdale campus August 2020. Enrollment at Peoria campus is ongoing. Enrollment at North Scottsdale campus begins Jan. 23-31.
---
Heritage Academy
Locations in Mesa, Laveen/Phoenix, Gateway/Queen Creek and Maricopa
480-969-5641 • heritageacademyaz.com/enroll
Grades: 6-12
Top Charter School. Best Teachers in Arizona. Promoting Personal Greatness. Focus on Founding Fathers. Providing a Classical Education. Small Campus. Close-Knit. Success. Friendship. Character Development. Extensive Dual Enrollment. Associate Degree in High School. Teachers Who Care. Student Success. High Graduation Rates. Excellent Arts Programs. Strong Athletics. Advanced Academics. Operates Monday-Thursday. No School on Fridays. A/B Schedule. Accredited by Cognia (formerly AdvancED). Uniforms Required. Enrollment runs Oct. 1-Feb. 15. See open house dates on our website.
---
Hirsch Academy
6535 E. Osborn Road, Phoenix
480-488-9362 • hirsch.teamcfa.school
Grades: K-6
We are an A-rated free charter school in South Scottsdale. We provide a high-quality personalized educational experience for every child. We know that every child learns at a different pace and needs support to be challenged and to be encouraged. We have small class sizes, highly qualified teachers and we provide small group and 1:1 instruction opportunities daily. Utilizing the Core Knowledge Language Arts curriculum, we embed many social studies and science concepts through our non-fiction reading units, and Singapore Math allows children to experience math in a visual and hands-on manner. Our daily Special Areas include STEM, Art, PE and Performing Arts. We also offer free after-school academic tutoring, music classes and various clubs. Enrollment: Year-round. Open house dates throughout the summer. Spring Festival every May.
---
Horizon Honors Elementary School
16233 S. 48th St., Phoenix • 480-659-3100 • horizonhonorselementary.org
Grades: K-6
Horizon Honors Elementary is a public, tuition-free, charter school located in Ahwatukee. The school's integrated, "gifted education for all" approach involves students solving real-life problems through cooperative, thematic, hands-on/minds-on experiences so students understand how their classes, like life, are linked together. In addition to an outstanding core curriculum, Horizon Honors Elementary provides Spanish, daily Physical Education, Music, Communications. Art, and extra-curricular clubs at all grade levels. The school is ranked an "A" school by the Arizona Department of Education. Lottery forms accepted through Jan. 20, lottery held Jan. 30.
---
Horizon Honors Secondary School
16233 S. 48th St., Phoenix • 480-659-3000 • horizonhonorssecondary.org
Grades: 7-12
Ranked a "Best High School" by U.S. News & World Report, Horizon Honors is a public, tuition-free, charter school located in Ahwatukee. Horizon Honors offers a rigorous, college-preparatory curriculum in a nurturing, small-school environment. Students are held to high academic standards and are offered an integrated approach that involves solving real-life problems through cooperative, thematic, hands-on/minds-on experiences. In addition to an outstanding core curriculum, the school offers AP and dual enrollment courses, as well comprehensive arts and athletics programs. Horizon Honors is ranked an "A" school by the Arizona Department of Education. Lottery corms accepted through Jan. 20, lottery held Jan. 30.
---
Imagine Schools
imagineschools.org
Imagine Schools-affiliated campuses operate in nine states and Washington, D.C. In Arizona, there are 12 campuses. College-preparatory elementary, middle and high schools emphasize individualized learning, character education, accelerated curriculum, high expectations and a values-based culture. All schools are accredited by Cognia (formerly AdvancED). Uniforms are required. PreK is offered at some K-8 campuses. Proprietary Imagine Schools Curriculum is aligned to Arizona state standards and is designed to help students develop deeper learning competencies required for success in college, career and civic life. Additional programs vary by campus and grade level but include Advanced Placement, Character Counts, National Honor Society and National Junior Honor Society, athletics and many more opportunities.
---
Legacy Traditional Schools
Campuses in Avondale, Casa Grande, Chandler, East Mesa, Gilbert, Glendale, Goodyear, Laveen, Maricopa, North Chandler, Northwest Tucson, Peoria, Phoenix, Queen Creek, Surprise and West Surprise (opening Fall 2020)
legacytraditional.org
Grades: K-8
This A-rated, public charter K-8 district was founded in 2007 in Maricopa and now includes 16 Arizona campuses. In 2019, the Legacy schools earned more "A" ratings than any other K-8, tuition-free charter school network. Legacy Traditional Schools offers students a well-rounded and accelerated education. Character development, patriotism and citizenship underpin Legacy's educational approach, while Saxon math and Spalding reading/writing as well as rigorous social studies, history, geography, and science programs form the basis of the curriculum. Highlights include PE (K-2), music (K-2), computers (K-6), art (K-6), Spanish (K-6), Mozart Musical Track (3-8) , Momentum Fitness Track (3-8) and a choice of numerous junior high electives. Eligible students may take part in Recognizing Individual Student Excellence (RISE) gifted program (1-8). All students may also join after-school clubs and extracurricular activities and/or try out for sports teams. Fee-based Legacy Kids care offers before-and after-school activities. Legacy teachers are all certified. Schools are accredited by Cognia (formerly AdvancED). Enrollment is ongoing. Schedule a tour at legacytraditional.org
---
Leading Edge Academy
Campuses in East Mesa, Gilbert, Maricopa, Queen Creek and online
leadingedgeacademy.com
Grades: K-12
The Leading Edge Academy is a six-campus K-12 charter school with locations in Gilbert, East Mesa, Queen Creek, Maricopa and online. We promote an emphasis on advanced academics and character development, utilizing a best practices/data-driven instruction model and current, research-based curriculum. Leading Edge Academy has a history of academic excellence and student achievement. Additionally, we use a values-based program to challenge our students to improve their character and enhance their relationships. These values are trustworthiness, respect, responsibility, fairness, caring and citizenship. Our schools have small class sizes and a safe, family feel. Enrollment: Ongoing as openings are available.
---
Metropolitan Arts Institute
1700 N. Seventh Ave., Phoenix
602-258-9500 • metro-arts.org
Grades: 7-12
Metropolitan Arts Institute is a college-preparatory charter school emphasizing arts (dance, film, music, theater and visual arts), excellence, authenticity, integrity and tolerance. Our mission is to help students set goals, master techniques and develop skills and self discipline. Metro prepares students for college and instills a life-long love of the creative process. We focus on developing academic and artistic excellence along with the social-emotional maturity and authenticity of each student. Honors coursework is available in conjunction with all standard core and elective courses. Tours offered every other Tuesday.
---
Reid Traditional Schools
1520 W. Rose Garden Lane, Phoenix
623-516-7747 • valleyacademy.com •
14800 N. 25th Drive, Phoenix
623-466-8855 • paintedrockacademy.com
Grades: K–8 and private preschool
As one of the first traditional schools is Arizona, Reid Traditional Schools has a 25-year record of academic success. Our students have gone on to become doctors, attorneys, and engineers, and many of them have enrolled their own children in the school that gave them their great start in life. The Reid schools have many state and national accolades, but our real accomplishment shows in the bright eyes of our intelligent, enthusiastic students. We've carefully honed a curriculum that has kindergarten students reading within the first five months and all students well prepared for higher level math and science explorations. Our new robotics and foreign languages labs are exciting, and art and music classes focus on the humanities in a historical context.
---
San Tan Charter School
3959 E. Elliot Road, Gilbert
3232 S. Power Road, Gilbert
480-222-0811 • santancharterschool.com
Infants through grade 12
San Tan Montessori Preschool, located on the Recker campus of San Tan Charter School, offers private Montessori education for infants through 6 years. Our Infant, Toddler, and Primary class experience includes multiple recesses per day, Music Together™, Outdoor Environment, and on-site fieldtrips. San Tan Charter School offers tuition-free public elementary, junior high, and high school programs in Gilbert. Recker is a K-6 campus offering Mainstream, Montessori, and self-contained Gifted programs. Power is a 7-12 campus offering college and career ready courses, Honors/AP, Scholars Prep, Concurrent/Dual enrollment and robust electives. Enrollment: Interest forms accepted year-round for lottery draw.
---
Scottsdale Country Day School
10460 N. 56th St., Scottsdale • 480-452-5777 • scdsaz.com
Grades: K-8
Scottsdale Country Day School class sizes range from 15-22 students, which ensure teachers work with excellent ratios. All teachers are Arizona certified and have a real passion for educating children. SCDS has a modern and secure building, with a full-time police officer on campus. Specials such as art, music, entrepreneurship, P.E., Spanish, and STEM complement a rigorous, yet fun, academic program. Open enrollment while available; see tour dates online.
---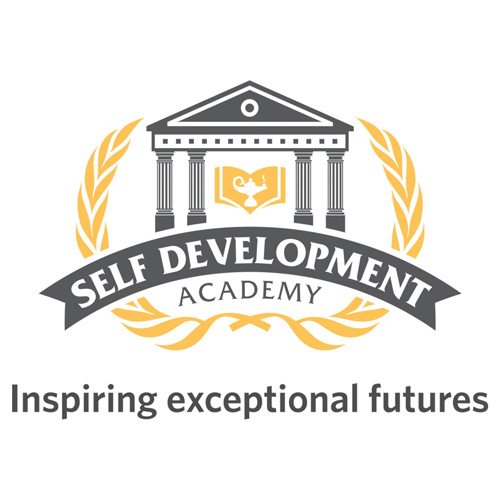 Self Development Academy
Locations in Gilbert, Glendale, Mesa and Phoenix
602-675-0125 • selfdevelopmentacademy.com
Grades: K–8
The advanced K-8 Self Development Academy provides accelerated, enriched, and captivating curriculum focusing on critical and creative thinking. We believe that an individualized, nurturing environment allows students to thrive. Year after year our approach has proven successful-we rank in the top 10 in the state and top 15 in the country! Critical thinking is explored through our gifted program and our nationally recognized math and science program, teaching middle schoolers pre-calculus, physics, and other subjects traditionally taught in high school. Creative thinking is taught through an enrichment-based instructional model and our upcoming creative writing program. Exceptional futures start here. Enrollment: year-round. Open house dates: Feb. 8 and 22.
---
Val Vista Academy
4120 S. Val Vista Drive, Gilbert
480-656-5555 • valvistaacademy.org
Grades: Pre-K–8 Enrollment: Year-round
Val Vista Academy is a tuition-free public charter school. Our small class sizes and hands-on learning environment make us a great home for all students, from kindergarten through 8th grade. Students are provided with STEM infusion throughout the entire curriculum. Special classes include P.E., music, technology and Spanish. We truly believe in growing every child's potential. Schedule a tour today. Limited space available.
---
Valor Preparatory Academy of Arizona
13185 W. Thomas Road, Goodyear
623-298-4520 • arizona.valorprepacademy.org
At Valor, we understand going to a traditional school isn't always the best option. Some students need more flexibility to excel in their education. That's why our hybrid learning model changes the game — it opens more doors and creates more opportunities for students. Valor's hybrid learning model takes the personalization and flexibility of online learning and combines it with the structure and support of traditional schools. It's part online, part in school. This allows students with different academic backgrounds, circumstances and lifestyles to get the education they need to succeed.
---
Villa Montessori School
2802 E. Meadowbrook Ave., Phoenix
602-955-2210 • villamontessori.com
Grades: K–8; also offers private preschool
Growing greatness in mind, body and spirit. Villa is an American Montessori Society associate member school. As the first Montessori school in Phoenix (opened in 1964) and one of the first charter schools in Arizona (1995), Villa remains committed to finding innovative and effective ways of meeting the needs of children. Also offers private preschool.
---
RELATED:
---

Should your school be included in this directory? Contact us.

---