Whether they stay for a few days or several weeks, kids who attend sleep-away camp gain valuable life experience: immersion in new skills and opportunities to make new friends, develop self-reliance and practice independence in a safe and supervised environment.
---
SPONSORED CONTENT
---
 Army and Navy Academy Camp Challenge
2605 Carlsbad Blvd., Carlsbad, California
760-547-5288 • anasummercamp.com
Grades 7-12
Overseen by dedicated staff focused on mentoring in a supportive setting, Army and Navy Academy's Camp Challenge offers coeds a summer leadership experience that motivates and encourages involvement, accountability, skill development and personal growth. In addition to a progressive leadership curriculum recognized for its excellence by the United States Service Academies and many universities, new specialties this year include Aviation and Computer Science.
COVID-19 update: The impact of the global coronavirus pandemic has dramatically compromised the Academy's ability to provide a high-quality, low-risk summer program in an emotionally and physically safe environment. As a result, after extensive research, careful deliberation, and consideration of state-mandated restrictions, the Board of Trustees and the Academy Administrative team decided to cancel Camp Challenge 2020. We hope to see you in 2021!
---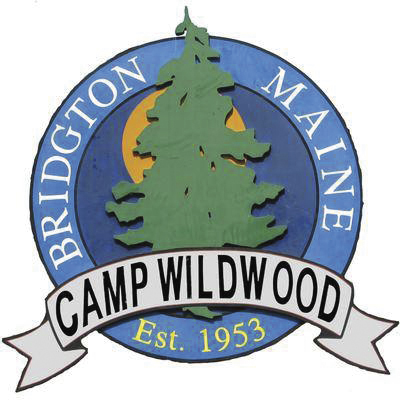 Camp Wildwood
Bridgton, Maine
301-592-7760 • campwildwood.com
Boys ages 7-15
Since 1953, Wildwood has flourished as a family-owned-and-operated summer camp for boys on the secluded shores of Woods Pond in Bridgton, Maine. Our mission is to create a fun, active, educational, and safe environment for campers to maximize their social, emotional and personal development. We strive to promote social balance, diversity and positive growth within the Camp Wildwood community. Our goal is to enrich the lives of campers through positive relationships and activities. July 9-Aug. 10. $12,000 and up.
COVID-19 update: Based on Wildwood's size and facilities, the overall health of campers and staff, and the general layout of camp and bunks, we believe we can create a safe environment while still providing a Wildwood summer consistent with our history and traditions.
---
Catalina Island Camps
100 Howlands Landing, Avalon, California
626-296-4040 • catalinaislandcamps.com
Grades 1-10
A sleepaway camp on a protected cove of Catalina Island. Campers live in cabins with up to 10 of their peers and two counselors. Cabin friendships and unity is a big part of the overall camp experience. Camp activities include snorkeling, sailing, tubing, water-skiing, kayaking, stand-up paddling, crafts, ropes course, climbing wall, archery, riflery, nature and more. One- and two-week sessions June 15-Aug. 10. $2,000 and up; sibling discount and early-bird discount.
---

Chapel Rock Camp and Conference Center
1131 Country Club Drive, Prescott
877-445-3499 • chapelrock.net/camps
Grades K-12
COVID-19 update: Summer camp will not happen at Chapel Rock this summer. Follow us on Facebook, Instagram, and YouTube to find Instagram Q&A polls, Instagram Live sessions with special guests, Facebook Live sessions with arts & crafts and games, YouTube videos of camp chaplains presenting daily stories based on our theme scripture, Romans 5:3-5, YouTube videos of campfire, prayer stations, and other fun camp traditions, and YouTube for Morning Prayer and Evening Prayer.
---

Crazzy's Wasewagan Camp and Retreat
42121 Seven Oaks Road, Angelus Oaks, California
805-498-5572 • wasewagan.com
Ages 5-16
Campers will enjoy all the activities offered at Camp Wasewagan like archery, riflery, paintball, high ropes course, swimming, river volleyball and so much more! Each camper creates his or her own unique experience by choosing an exciting field trip from these options: stand-up paddle boarding, alpine water slides, biking around Big Bear Lake, horseback riding, roller skating and glow bowling. Come create unforgettable memories! June 14-Aug 8.$1,360/week or $2,600/two weeks.
---

Colvig Silver Camps
Durango, Colorado
970-247-2564 • colvigsilvercamps.com
Grades 2-11 (completed)
50 summers of fun and adventure connecting campers with themselves, each other and the world around them. Traditional and innovative activities, plentiful and inspired staff, and a significant wilderness camping component combine for an individualized program designed to provide them authentic interaction and to help them become confident, capable and caring people. Two- and four-week sessions June 11-Aug. 10. $2,985/two weeks; $5,780/four weeks.
---
Embry-Riddle Aeronautical University Summer Programs
Prescott, Arizona
928-777-3956 • summercamps.erau.edu/camps/
Ages 14-18
We offer many hands-on summer programs specializing in technology, flight, cyber intelligence and game application and creation. Want to experience firsthand what it's like to be a spy, construct and fly drones, fly a helicopter or plane? We offer state-of-the-art facilities and instruction by ERAU's world-class faculty. Weekly sessions May 31-July 31. $750-$2,500. Scholarships available.
---

French Woods Festival of the Performing Arts
199 Bouchoux Brook Road, Hancock, New York
800-634-1703 • frenchwoods.com
Ages 7-17
We offer individualized specialty programs in music, theatre, dance, circus, art, magic, rock, cooking, video, tech theater (lighting, sound, set design, stagecraft), sports, tennis, cooking, waterfront, and horseback riding for three-, six-, nine- or twelve-week sessions. Perform in a Broadway show with full orchestra, play another camp in soccer, basketball or baseball, fly on the high trapeze, bake a souffle, produce your own movie, record original music, make a stained glass window, ride a horse, dance in a ballet, play in the symphony, water ski, play tennis or jam with a rock band. June 7-Sept. 6. $5,000-$6,300/three-week sessions, multiple-session discount.
---

Friendly Pines Camp
933 E. Friendly Pines Road, Prescott
928-445-2128 • friendlypines.com
Ages 6-13
Friendly Pines Camp celebrates our 80th summer offering a wide range of traditional camp activities: sports, horseback riding, waterskiing, rock climbing, performing arts, fine arts, pets, hiking, canoeing, kayaking and more. Three-day, weeklong, two-week, four-week, and six-week camp sessions May 23-Aug. 2. Sibling discount. $495 and up.
Updated May 24, 2020: Adventure Camp has been rescheduled to July 19-25. Otherwise, all camps are operating the same, during the same dates. Staff is taking all appropriate best-practice precautions for safety and hygiene.
---

Girl Scouts Arizona Cactus-Pine Council Summer Camps
602-452-7030 • girlscoutsaz.org/camp
Grades K-12
May 27, 2020 update: We decided to cancel the 2020 summer camp sessions in response to COVID-19. We are saddened to make this decision but the wellbeing of our girls, families, our volunteers and staff remain our priority.
While the traditional summer camp programs won't be held, the GSACPC Camp Team is hosting four weeks of fun online so girls can still make new friends, meet with camp staff, and keep connected to summer camp vibes! Daily, 30- to 40-minute meetups for each age group held via Zoom. Activities are all about having fun and feeling supported by the camp community: games, songs, "campfire chats," special guests and more. Girls who are not scouts are welcome. One-week sessions June 8-July 3. $5-$15/week. Register here.
---

New York Film Academy
New York; Los Angeles; South Beach, Florida; Harvard University, Boston; Paris, France; Florence, Italy and Gold Coast, Australia
818-333-3558 • nyfa.edu/summer
Ages 10-13 and 14-17
Our summer camps are like no other in the world. Whether you enroll in our filmmaking, acting for film, screenwriting, broadcast journalism, photography, musical theatre, game design, music video, documentary filmmaking or 3D animation programs, you will gain intensive study in your discipline. Students develop new skills, make lasting friendships, develop their portfolios and grow as artists. Full-day camps. Weeklong to six-week options June 21-Aug. 29. $1,140-$7,755. Housing for ages 14-17 available for an extra cost.
---
Pali Adventures Summer Camp
Running Springs, near Los Angeles, California
909-867-5743 • paliadventures.com
Ages 8-16
A one-of-a-kind summer camp experience, where campers design their unique adventure. Over 25 morning specialty camps offer the chance to learn something new and amazing — from Hollywood stunts to flying trapeze! Free choice elective program with 70+ options. Weekly sessions June 12-Aug. 15. Starting at $1,850/week.
---
Prescott Pines Camp
Prescott
928-445-5225 • prescottpines.org
Grades 3-12
It is our desire that your child's week at Frontier becomes a memory that lasts a lifetime. With that as our goal, we have been carefully working to create a camp that balances your child's spiritual growth with exciting and engaging activities. In addition to daily chapel and Bible study times, activities include Zipline, Pool Time, Arts and Crafts, Archery, Rock Wall, a lake day and more! Weekly sessions June 1-July 17. $228 and up.
---
Saguaro Camp Cedarbrook
3000 Spence Springs Road, Prescott
623-979-1984 • saguarocampcedarbrook.com
Ages 7-18
We are a Christian outdoor camp that helps campers come to know Christ and develop daily habits of Christian living. By participating in Christ-centered outdoor programs, campers develop positive self-concepts, experience God's beautiful creation, explore His Word and build meaningful relationships with staff members and other campers. Separate camps for girls and boys. June 21-27. Sibling discounts and need-based financial assistance.
---

Summer at Santa Catalina
1500 Mark Thomas Drive, Monterey, California
831-655-9386 • santacatalina.org/summer-at-sc
Grades 3-9
Summer at Santa Catalina is dedicated to the mental, emotional, and spiritual growth of girls through experiential education. Our summer camp program strives to nurture girls as they begin to build their independence and self-reliance. We aim to help campers develop the virtues of honesty, kindness and respect for others. Our goal is that campers receive and contribute to the support of a caring community and leave camp with greater self-confidence, eager to be contributing members of their own communities. Two, three- and five-week sessions, June 21-July 25. $1,700-$6,500.
---
Camp Sky-Y
5725 S. Senator Highway, Prescott
800-660-1385 • azycamps.org
Ages 7-16
A full week of activities ranging from high ropes and our new Sky Park to shooting sports programs, media and performance, and all the camp crafts a camper can handle. We offer canoeing, horseback riding, hiking and orienteering to get campers into nature and the outdoors. Weekly sessions May 31-July 25. YMCA members $625/week; nonmembers $725/week.
---
RELATED:
For information about being part of our of our online summer camps directory, contact us.