How do you unwind and shrug off the stress of the holidays? Plan a date night with your significant other and take a break from the frantic pace of the season. Here are 10 fun December date-night ideas around the Valley:
Thursdays, Dec. 1, 18, 15, 22, 29: Karaoke. Grab a mic and sing your favorite karaoke song for some good, old-fashioned fun. 9 p.m. Free. FuNuGyz Sports Grill, 8378 W. Thunderbird Road, Peoria. 623-487-1271.
Saturday, Dec. 3, 10, 17, 24, 31: Flamenco Por La Vida. Up for international flair during your date night? Enjoy watching and dancing the flamenco in a ballroom. 6 p.m. Free. Crescent Ballroom, 308 N. Second Ave., Phoenix. 602-716-2222 or crescentphx.com.
Dec. 9-11, 16-18, 20-23, 26-31: Las Noches De Las Luminarias. Watch the botanical gardens light up as you walk through illuminated pathways and listen to music. You can also dine at Gertrude's on the grounds. 5:30-9:30 p.m. $25-$30. Desert Botanical Garden. 1201 N. Galvin Parkway, Phoenix. 480-941-1225 or dbg.org. 
Thursday, Dec.1: True Blue by Annie Lopez. Catch one-of-a-kind local artist Annie Lopez's work of scrapbook pages sewn into various pieces of clothing weaved with stories, social commentary and memories. 6 p.m. Free. Walter Art Gallery, 6425 E. Thomas Road, Scottsdale. 209-878-7474 or walter-art.com.
Thursday, Dec.1: Monterey Moments Pop Up. Want to taste cuisine from California? Guests can sample free food from Executive Chef Matthew Beaudin of the Monterey Bay Aquarium and Executive Chef Beau MacMillan of Sanctuary on Camelback Mountain Resort & Spa. Talk to the chefs and taste bites paired with Monetary wines while perusing art from local galleries. 6:30-9:30 p.m. Free. Scottsdale Artwalk between Main Street and First Avenue, Scottsdale Road and 69th Street. writeonrubee.com.
Saturday, Dec. 3: Tamale Cooking Class. Instead of a typical date night, why not learn to cook tamales together? Create a unique memory with your significant other by learning how to make a new dish. 10 a.m. $15. El Palacio Restaurant, 2950 E. Germann Road, Chandler. 480-802-5770 or epfamilyrestaurants.com.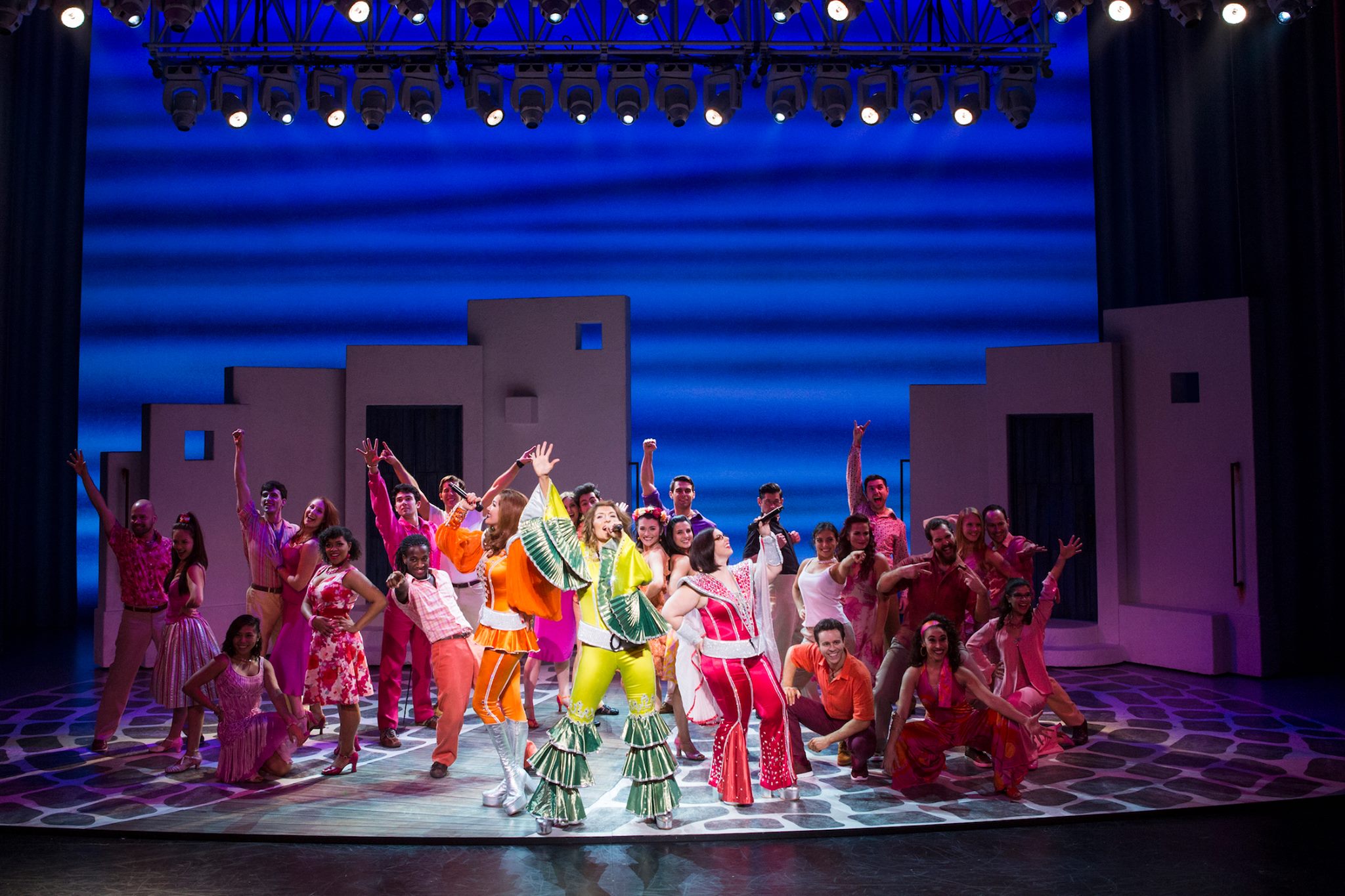 Dec.6 -11: "Mamma Mia." What better way to get in a good mood than listening to the music of Abba? Catch the farewell tour of this award-winning musical. Times vary. $20-$125. Gammage Auditorium, 1200 S. Forest Ave., Tempe. 480-965-3434 or asugammage.com.
Thursday, Dec.15: Yakov Smirnoff. Laugh with comedian Yakov Smirnoff, who has starred on Broadway, television and in film and addresses how laughter helps relationships. 7:30 p.m. $37 or $47. Mesa Arts Center, 1 E. Main St., Mesa. 480-644-6500 or mesaartscenter.com.
Through Dec. 24: "Billy Elliot." Watch this Tony-award-winning musical and upbeat production for a much-needed escape from your to-do list. Times vary. $36-$81. Phoenix Theatre, 100 E. McDowell Road, Phoenix. 602-254-2151 or phoenixtheatre.com.
Saturday, Dec. 31: New Years Eve 3. Book your babysitter and slip into your black-tie attire to celebrate the last day of 2016. 9 p.m. $125. Talking Stick Resort, 9800 E. Indian Bend Road, Scottsdale. 877-724-4687 or talkingstickresort.com.