Moms have minimal time and maximum stress. We have bills to pay, medical appointments to schedule, kids to pick up, lunches to pack, laundry to fold and — every once in a while — friends to catch up with. Fortunately, most of us have smartphones, and the right apps can help with everything from scheduling and staying organized to finding the nearest clean restroom for a potty-training toddler. Here are some smart apps to help make life slightly less stressful.
Work it!
FitFusion. Access thousand of workouts (beginner to advanced) with this sweat-busting app created by "The Biggest Loser's" Jillian Michaels. It offers inspirational videos and a variety of workouts: high-intensity interval training, Pilates, barre yoga, kickboxing, dance and more. $9.99 per month on Apple and Android devices.
MomsIntoFitness. This workout app was created specifically for pregnancy and postnatal workouts. Access videos, track workout progress and get advice for maintaining pregnancy weight and shedding those extra baby pounds after birth. Free on Apple and Android devices.
Yogaglo. This app will have you saying "namaste" just about anywhere you can roll out a yoga mat. Search thousands of different yoga classes and tutorials by type, skill level and duration. You can also create a custom routine with the help of yoga experts and track your daily goals and activities. $18/month on Apple and Android devices.
RELATED: Gift guide: Ideas for the holidays and beyond
Organize it!
ContinuousCare. This app keeps track of your family's health information and appointments in one convenient place. You can store medical records, get answers to health questions from healthcare professionals and keep up with treatment plans. If your doctor uses the VirtualPractice app, you can even schedule a virtual follow-up appointment. Free on Apple and Android devices.
Keepy. Create and keep a digital version of your kids' artwork, mementos and schoolwork. Share their work with friends and family members who can comment and even add voice notes. Keep timelines for each of your children and order books, canvasses or mugs printed with their designs and drawings. Free on Apple and Android devices.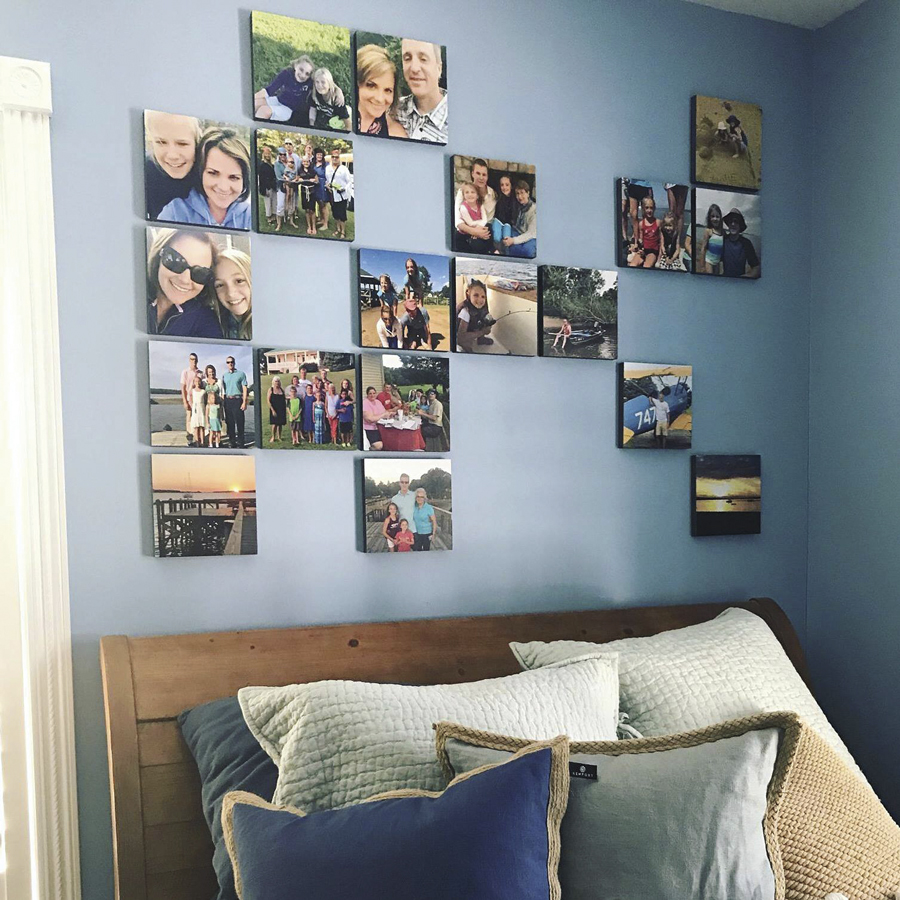 Decorate it!
Mixtiles. This app lets you order mountable photo tiles instantly — straight from your phone. Decorating your home is easy with these mountable tiles, which cause no damage to walls and can quickly be moved from room to room. Three tiles are $49.99 including shipping. The app is free on Apple and Android devices.
Paperless Post. Send eCards and invitations with the touch of a button. Use the app's beautiful, pre-set designs (including Oscar de la Renta and Kate Spade) or customize invitations with a photo and personal color palette. You can also manage your event with RSVP tracking and guest-list tools. Free on Apple devices.
VarageSale. Buy and sell unwanted clothing, toys and other household items. A review process is conducted on sellers before they can post items, adding a layer of protection not available on Craigslist. Take a photo of what you're selling and post it instantly rather than taking on the work of a garage sale. Free on Apple and Android devices.
Find it!
Playground Buddy. Find a nearby playground or park wherever you are. Learn what types of play structures are available, see photos and set up playdates with friends via shareable links to park directions and amenities. You can even add a previously unlisted park or playground. Free on Apple and Android devices.
SitOrSquat. Charmin created this app so families on the go can quickly find a nearby restroom. A rating system identifies cleaner bathrooms with a green "sit" marker and assigns a red, "squat" marker for less-sanitary pit stops. It provides pictures, too, and you can add, rate and review new and existing restrooms or search for specifics from baby-changing tables to handicapped access. Free on Apple and Android devices.
MomsPumpHere. This handy international app lists more than 5,000 breastfeeding-friendly locations complete with ratings and reviews. You can also get helpful daily tips on everything from baby care to parenting and post-pregnancy advice. 99 cents on Apple and Android devices.