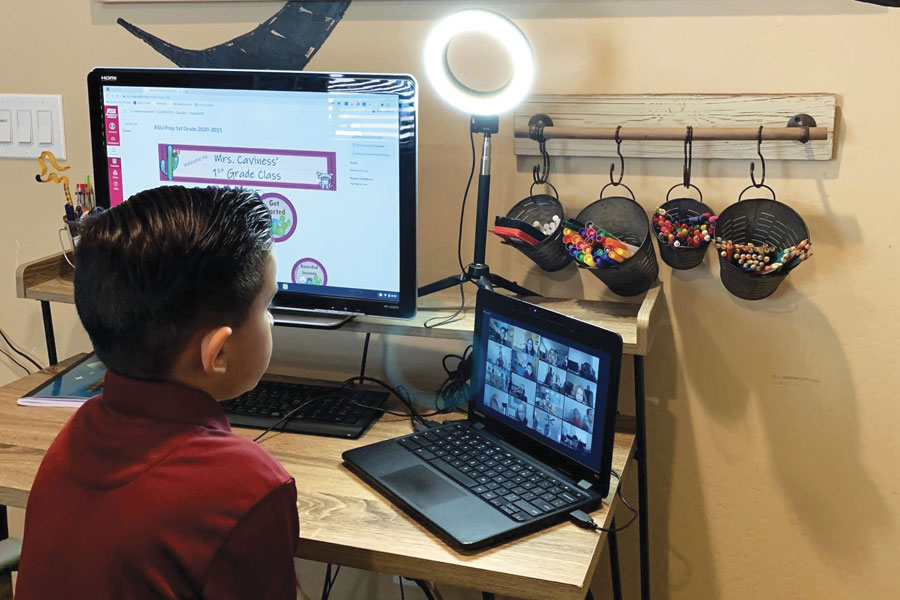 Listings are continuously being updated for 2021 based on information we collect directly from camps through an online questionnaire.

Listings that include a logo represent organizations whose support allows Raising Arizona Kids to continue to provide free local resources and information to Arizona families. Please thank them when you call or visit!
---
VALLEYWIDE/VIRTUAL
---

ASU Prep Digital
asuprepdigital.org/summer
Summer School 2021. Grades K-12 can take Reading Refresh, Math Momentum or choose from all virtual courses and programs during two summer sessions: June 1-25 (enroll by May 7) and July 12-Aug. 6 (enroll by June 18). Tuition is free to full-time ASU Prep students and Arizona private school students registered as part-time ASU Prep Digital students. Public school student tuition may vary; please see asuprepdigital.org/summer for details.
---
GLENDALE
---
Bayer Private School
23555 N. 67th Ave., Glendale
623-362-3700 • bayerschool.com
Ages 3-11. Morning academic program with optional additional personalized instruction. Afternoon STEAM classes and activities. Fun Friday field trips and water fun. Full- and half-day sessions four or five days a week, June 7-July 16; extended care available. $290-$380.
---
PARADISE VALLEY
---
Phoenix Country Day School
3901 E. Stanford Drive, Paradise Valley. 602-955-8200 or pcds.org/summer
Phoenix Country Day School Summer Programs. Grades K-8. Phoenix Country Day offers a wide variety of summer classes to engage students in academic enrichment, art explorations, technology applications, theater, and athletics. Some of the new courses this summer include: Podcast Production, Racquet Sports, Music Makers, and Introduction to Film Studies. Half- or full-day sessions June 14-25, June 28-July 9, July 12-23. Extended care available.
---
SCOTTSDALE
---
Lindamood-Bell Learning Processes. Ages 5-adult. One-to-one intervention for reading, comprehension, and math. Personalized instruction using evidence-based programs. Student progress updates, parent practice sessions and professional collaboration/school visits. Half- and full-day sessions June 1-Aug. 6. 480-922-5675 or lindamoodbell.com
---
RELATED:
For information about being part of our of our online summer camps directory, contact us.