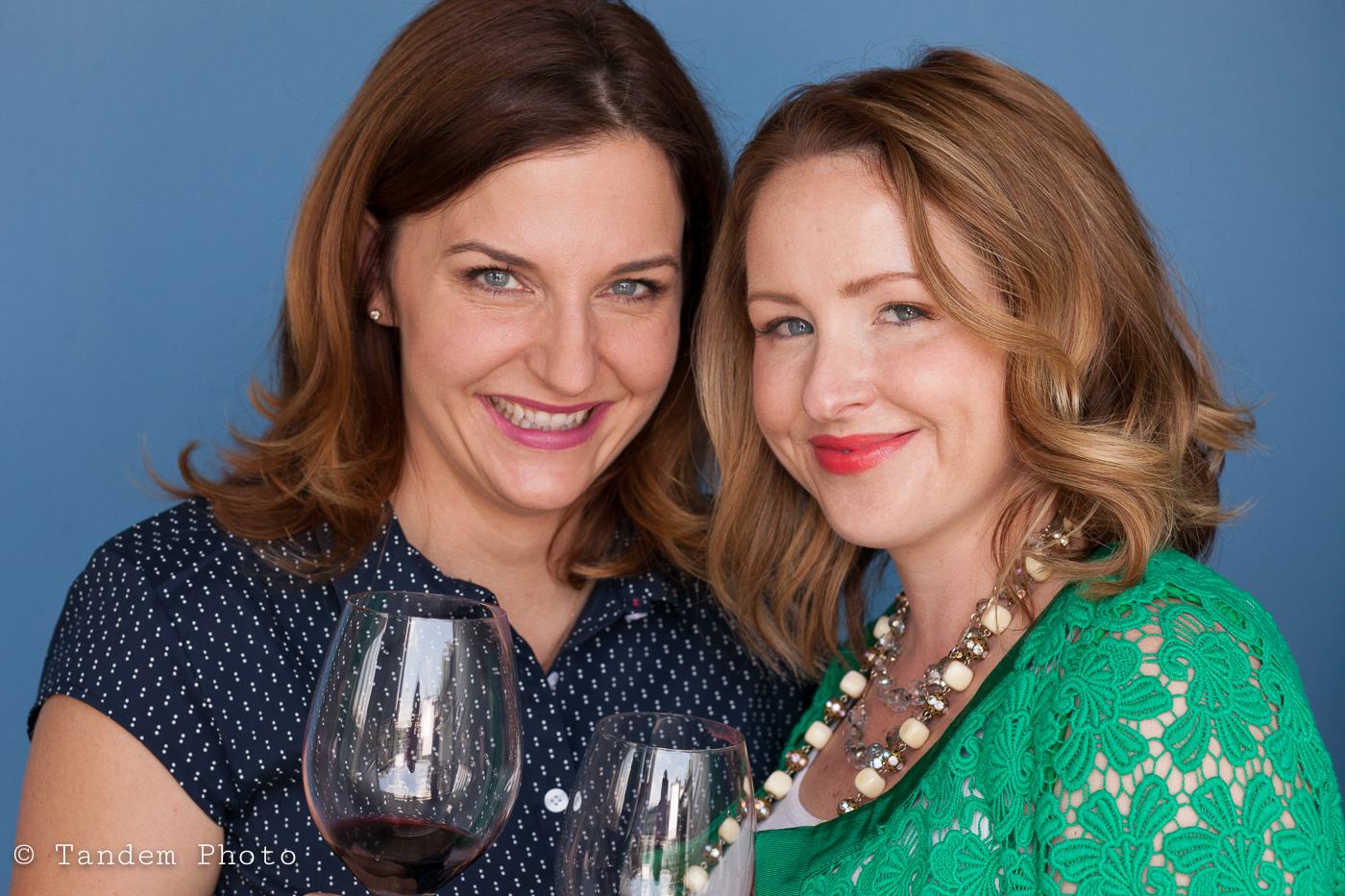 To stressed-out moms everywhere, Kristin Hensley and Jen Smedley are internet rock stars. The co-creators of online comedy act #IMomSoHard have gotten about 15 million views of their off-the-cuff banter on the trials of parenthood — most of it with wine glasses in hand.
The LA moms/actors/comedians kicked off their first national comedy tour in 2016 that came to StandUpLive in Phoenix and sold out instantly. The good news is that Hensley and Smedley will be back at the The Ballroom at Talking Stick Resort on Saturday, July 27 for a 7 p.m. and 10 p.m. show.
Hensley and Smedley talked to Raising Arizona Kids in October 2016 about their show and so much more:
How/when did #IMomSoHard start? Did you just crack yourselves up talking mom stuff and say, "We need to tape this?"
Kristin: It started one night when we got together; the dads had the kids, and we started to laugh-cry about what our days had been like.
Jen: Besides that, we made each other laugh, we made each other not feel crazy about our days. People don't talk about parenting failures, so we really enjoyed hearing that we weren't the only ones. We half thought, "There's so little comedy out there for moms," and we half thought, "It might be nice for moms to know they aren't in it alone."
K: All of this really came from a place of, "Maybe other mom's feel this way, because perfection is so much pressure, so let's take the pressure off a bit."
Is your show scripted or completely spontaneous?
J: We write down things we for sure want to say, because our brains have been replaced by Disney movies. We come with lists or stories.
K: We know the subjects, write about it loosely the night before, but sometimes it gets derailed by other topics. Or wine.
You've worn Spanx, talked about poop, opened your mom purses. Is anything off limits?
K: I don't think so. We both come from comedy backgrounds and tend to feel like nothing's too sacred.
J: Or gross. Nothing is gross to moms.
K: We want moms to feel like they can laugh at themselves and this is a safe place to mess up. We want to create a fun and warm community, so nothing too heavy — and certainly not critical.
J: Yes. We are very unqualified to offer criticisms.
Your (2016) shows have been selling out everywhere. Will there be more? What's a fan to do?
K: What are we to do? We didn't know! We are adding more shows where we can, but we are REAL, actual moms and don't want to be on the road all the time. Some of the time.
J: Yes. A night away here and there in a hotel bar is a mini-vacation. We'll take it. We don't want anyone missing out on a night out with their girls, so we are definitely going to figure out how to get more moms in; 2017 will have some bigger venues and more dates.
What's next? International tour? TV series? A book? There are rumors.
K: Who have you been talking to?
J: My mom, probably.
K: Yes; we are working on a book and a show. [Editor's note: The book, entitled "#IMomSoHard" (of course!), was published in April. It's a New York Times Bestseller and is garnering five-star reviews from readers.]
J: The show is being developed by Rob Thomas and Danielle Stokdyk at Spoonsdoolie Productions. We're really excited to be working on both. It's all nutballs.
(Kara here:) I heard you mention Nebraska football — and casseroles. I'm a Cornhusker! Did you both grow up there?
K: YES! I'm from Central City, Nebraska, and Jen is from Bellevue.
J: And we are both die-hard Husker fans, as is required by state law.
K: We recently went back to play five shows, and when I got on the plane, I had to unbutton my pants the whole flight, because I ate too much of Nebraska's good cooking.
How did you two strike up a friendship?
J: Oddly, we never met in Nebraska, even though we had the same friends, interests and hangouts.
K: And we were neighbors in Los Angeles and hadn't met. Then we met one night at a random comedy show.
J: We had so much in common, like Nebraska and ticking biological clocks. And a love of cocktails. So it was love at first sight.
What do your husbands do? Are they in awe of you, too?
K: What don't our husbands do? They help us with this so much! Especially now that we're on the road. My husband handles a lot of the business side and live portion. Does throwing a confused and frustrated look nearly daily constitute as "being in awe of someone?" Because, then, yes, my husband is in awe of me.
J: Mine helps with all the technical and some artistic stuff. Actually, both are funny guys, so they offer great feedback, but above all, support. This has gotten busy very quickly, so they both have stepped up to help us however we need.
You're both actresses in LA. Has #IMomSoHard changed your career plans?
J: I'll brag about Kristin and how accomplished she has been for-EVER as a commercial actress and some television. I have done exactly one-tenth as much. But I have been writing jokes and media for TV.
K: And now I shall brag of Jen. She is a whip-smart writer and comedienne, and her short films appeared at the LA Film Festival, and they were a huge hit. #IMomSoHard has shifted what we are doing now, for sure. This is our focus, and we are excited and happy that our loves — kids, husbands, and creative passions — get to live in one place. That's pretty cool.
Any words of wisdom for stressed-out moms?
J: Just one: CHEERS!
K: I'll drink to that.
J: In all seriousness, be nice to yourself, moms. It's hard out there.
K: Anyone who says it's easy to be a mom isn't a mom. Only hang out with people (who) make you feel good about yourself. Take inventory and make choices based solely on, "This person makes me feel awesome." You don't need to qualify it in any way; if they don't make you feel good, kick 'em to the curb. Even if it's just because they workout.