This month, Maricopa County Library District librarians have handpicked materials commemorating the vital role women play in American history. Looking for more book recommendations? Check out MCLD's Featured Collection at mcldaz.org or ask a librarian at your local library!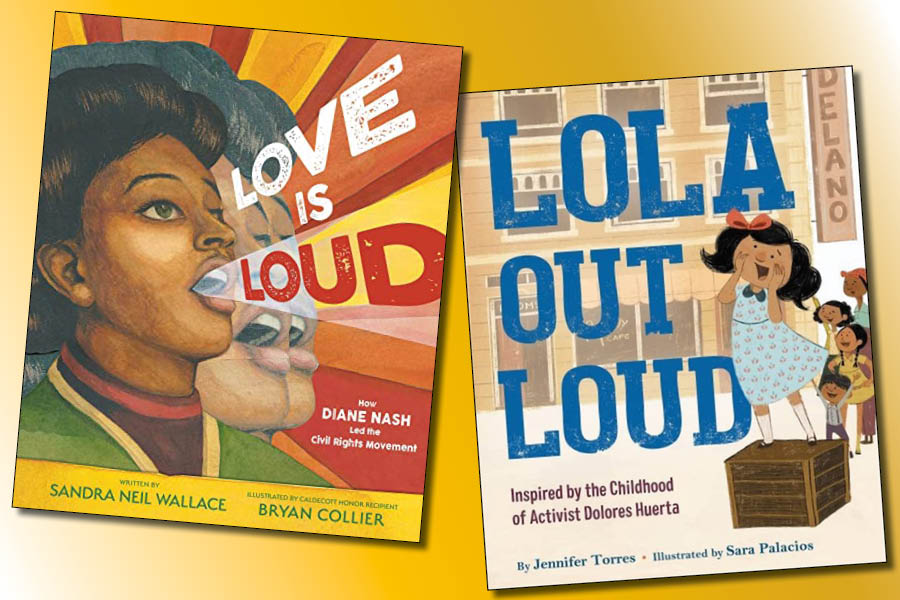 PICTURE BOOKS
Love Is Loud: How Diane Nash Led the Civil Rights Movement by Sandra Neil Wallace
Meet Diane Nash, a civil rights leader who worked alongside Martin Luther King Jr. and John Lewis.
Lola Out Loud: Inspired by the Childhood of Activist Dolores Huerta by Jennifer Torres
As Lola helps her mother at the family's hotel, she learns about compassion, social injustice, and how one voice can lead to change. The book includes an author's note on Dolores Huerta, a labor organizer who co-founded the National Farm Workers Association.
KIDS
Breaking Through the Clouds: The Sometimes Turbulent Life of Meteorologist Joanne Simpson by Sandra Nickel
An inspiring picture book biography of Joanne Simpson, the first woman in the United States to receive her PhD in meteorology, who made discoveries that still affect how we think about clouds and the weather today.
Just Wild Enough: Mireya Mayor, primatologist by Marta Magellan
Mireya Mayor's story of traveling the world as the first woman wildlife reporter for National Geographic, and her instrumental efforts in making an area of northeastern Madagascar a protected national park, turning it into a refuge for several endangered species.
TEEN
Gamer Girls: 25 Women who Built the Video Game Industry by Mary Kenney
Kenney's book explores the women behind the creation of iconic video games, the genres they invented, the studios and companies they built—and how they changed the industry for good.
Inaugural Ballers: The True Story of the First U.S. Women's Olympic Basketball Team by Andrew Maraniss
The inspirational true story of the birth of women's Olympic basketball at the 1976 Summer Games and the ragtag team that put US women's basketball on the map.
ADULT
We Came Here to Shine by Susie Orman Schnall
Set during the iconic 1939 New York World's Fair, Schnall's novel features two intrepid young women – an aspiring journalist and a down-on-her-luck actress – who form an unlikely friendship as they navigate a world of both great adversity and possibility.
By Her Own Design: A Novel of Ann Lowe, Fashion Designer to the Social Register by Piper Huguley
A novelization of the incredible story of how Ann Lowe, a Black woman and granddaughter of slaves, who rose above personal struggles and racial prejudice to design and create one of America's most famous wedding dresses of all time for Jackie Bouvier Kennedy.