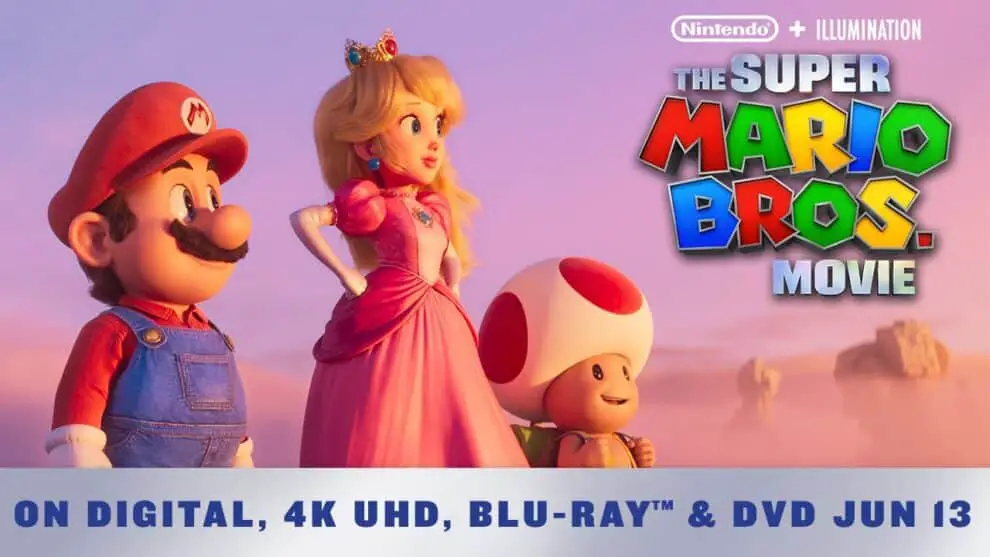 Pencil in an awesome family movie night with this giveaway! Grab some sweet treats, popcorn, and blankets and get ready for lots of laughs!
SYNOPSIS: The movie tells the story of two Brooklyn plumbers who are brothers and best friends: Mario, the brave one with the "let's-a go" attitude, and the perpetually anxious Luigi, who would prefer to go nowhere. We open with the Super Mario Brothers reckoning with their struggling plumbing business, and wind up in a whirlwind adventure through Mushroom Kingdom. Through their journey, we meet a cast of familiar, lovable characters, ultimately uniting to defeat the power-hungry villain, Bowser. The Super Mario Bros. Movie takes what millions of gamers worldwide have loved for over three decades and levels it up to a new and breathtaking cinematic experience.
On Digital, 4K Ultra HD, Blu-rayTM and DVD June 13 from Universal Pictures Home Entertainment
Find out more here.
Enter to win a digital download code! Giveaway closes June 13th.
Giveaway Entry Form
Enter for your chance to win!
"*" indicates required fields
RELATED: Kids Bowl Free!