Working out is an important part of your routine—but when you are pregnant, you may wonder which exercises are healthy for you and your baby.
Several local studios can help you stay in shape, lift your spirits and keep your baby safe. Here are five places to maintain your fitness during pregnancy.
barre3

The workouts at barre3 offer full-body fitness with low-impact movements that combine exercises from ballet barre, yoga and Pilates. Instructors are present to guide you through the exercises and movements can be modified to help manage any pregnancy-related aches and pains you may be experiencing. 15551 N. Greenway-Hayden Loop #120, Scottsdale. 480-939-2510 or northscottsdale@barre3.com.
Desert Song Healing Arts Center
Classes are designed to focus on your individual practice style, whether you are a beginner or an experienced yogi. Meditation and tai chi classes are also offered—a great option for pregnant women who must keep body movements to a minimum. 3232 N. 20th St., Phoenix. 602-265-8222 or desertsongyoga.com.
Fit4Mom
Looking for great workouts that target pregnant women exclusively? These classes are interval based, focusing on cardio, strength training, balance and stretching. Exercises are specifically designed to strengthen the body and address physical changes that occur during pregnancy. Postnatal programs are available for women who want to continue exercising after baby arrives. Valleywide. 602-391-6179 or fit4mom.com.
floo-id YOGA
In prenatal yoga classes, the focus is on relaxation through breath awareness, which helps pregnant women reduce physical tension and safely prepare for labor. Yoga movements help you maintain flexibility and keep you relaxed, nurturing you and your baby. Postures are modified to avoid stress on your stomach. 7077 E. Mayo Blvd. #130, Phoenix. 480-515-9642 or flooidyoga.com.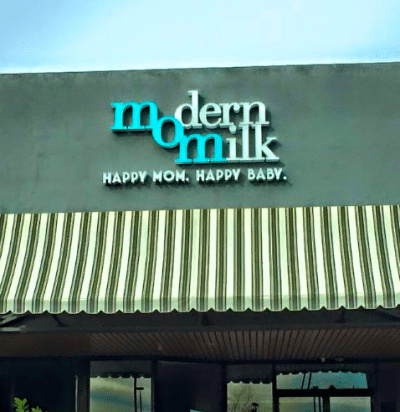 Modern  Milk
The combination of prenatal and postnatal yoga can help women stay fit during and after pregnancy. Classes are targeted to help with breathing and cardio, as well as mental relaxation. Movements are designed to help with back pain and other issues during pregnancy, including nausea, tight hips and heartburn. A bonus: Modern Milk offers a birthing basics class and a program to help you adjust to breastfeeding after your baby is born. 13802 N. Scottsdale Rd. #162, Scottsdale. 480-999-1585 or modernmilk.com.