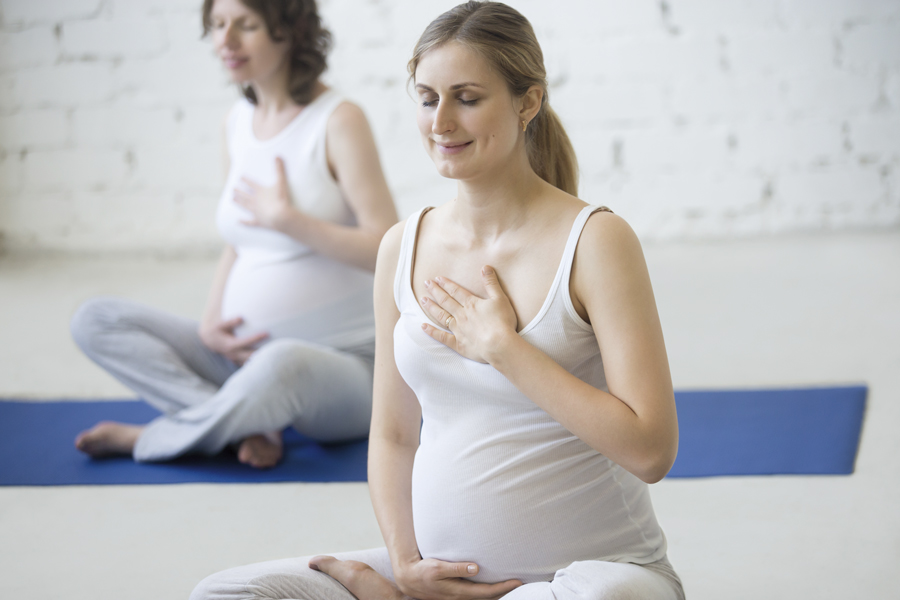 Hypnobirthing is all the rage right now, especially since celebrities including the Duchess of Cambridge, Kate Middleton, revealed she birthed all three of her babies using the method.
"It's been around for 27 years now, and I would say the popularity has really started to grow in the last four to five years," says Tara Lowther, a hypnobirthing certified childbirth educator who teaches classes at St. Luke's and Mountain Vista hospitals in Tempe.
Hypnobirthing is a type of self-hypnosis "that helps a mom go further into a state of relaxation . . . to ease the mind to stop stress hormones," Lowther explains. Learning it typically requires five two-and-a-half-hour classes taken with your birth partner. Much like Lamaze, the classes prepare moms and partners for all aspects of the birth process.
Hypnobirthing is ultimately meant to remove the fear associated with childbirth and put moms in a positive state that no longer triggers fight-or-flight hormones. Hypnobirthing experts point to better outcomes for moms who use it, including shorter labor and fewer C-sections.
Lowther describes the pain management portion of hypnobirthing as intense meditation. "There's no going under. I don't make you 'bwak' like a chicken," she says, laughing. "A lot of hypnobirthing is based on neuroscience and how the brain controls the body and what's going on chemically and hormonally."
She points to YouTube videos of hypnobirthing moms and says these women almost look like they're "sleeping through labor" because they're so relaxed. Lowther says the biggest misconception is that only moms who want a natural birth are taking the classes. She says it works for all types of birth plans, and stresses the meditation skills and teachings about positivity can help with the stresses of life and parenting.
"I love this method, because it works for any type of birth experience. Stress relief is good for everyone," says Lowther, who used hypnobirthing herself to birth three of her four kids. "The relaxation practice is good for mom's health and baby's health."