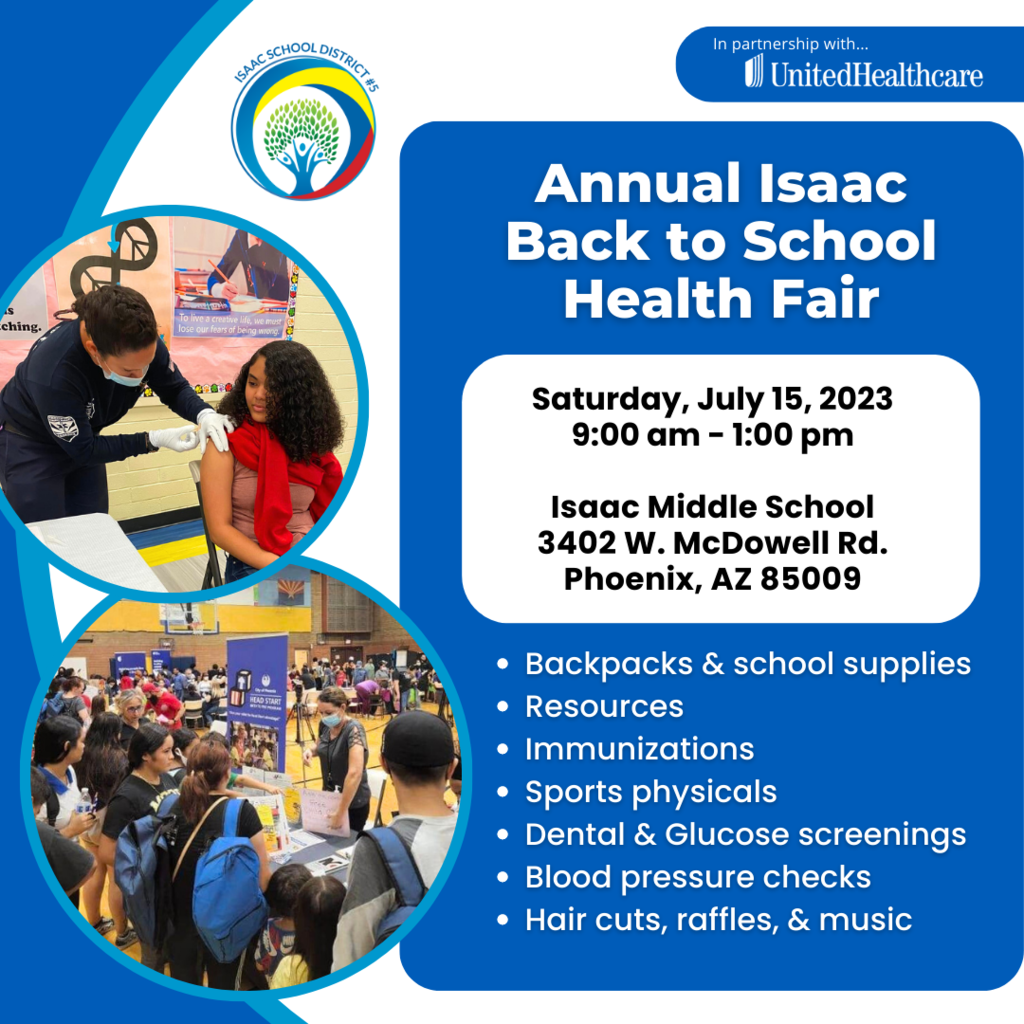 On Saturday July 15 UnitedHealthcare will host its annual one-day Back-to-School event at Isaac Middle School.
The public event takes place from 9 a.m. to 1 p.m. and will provide children with backpacks, school supplies, healthy food, and services including chair massages, basic health and mental health screenings, dental screenings, sports physicals, immunizations, and haircuts- all at no cost.
The first 1,000 children through the doors will also receive new backpacks with school supplies.
Parents can receive free chair massages, health assessments including glucose, iron, BMI, height/weight, and mental health screenings, as well as find resources at a social services fair onsite.
UnitedHealthcare strongly believes in tackling barriers that prevent children and families from maintaining their health and wellness. The financial burdens of preparing a child for the new school year can result in a lack of access to basic preventive health screenings and directly impact a child's chance at academic success.
The Back-to-School event is a community effort to offset these challenges.
For more information on the event visit https://www.isaacschools.org/o/ims