If authentic Mexican cuisine, refreshing margaritas, and a lively atmosphere sounds like the perfect date night, then you have to check out Z'Tejas — with locations in Scottsdale and Chandler.
My husband and I were invited to spend an evening at the Chandler location which was bustling on a Friday night.
We were hungry for some traditional Mexican food and ready to try some of the famous Z'Tejas margaritas.
Upon being seated, we were served warm poblano pepper corn bread with honey butter—a complimentary starter for all guests. It was sweet and savory with a hint of spice, yum!
As we enjoyed the corn bread, we started with the Prickly Pear margarita to sip on which was sweet and refreshing! But, with more than 10 different margarita flavors to try, you can't go wrong with any of them!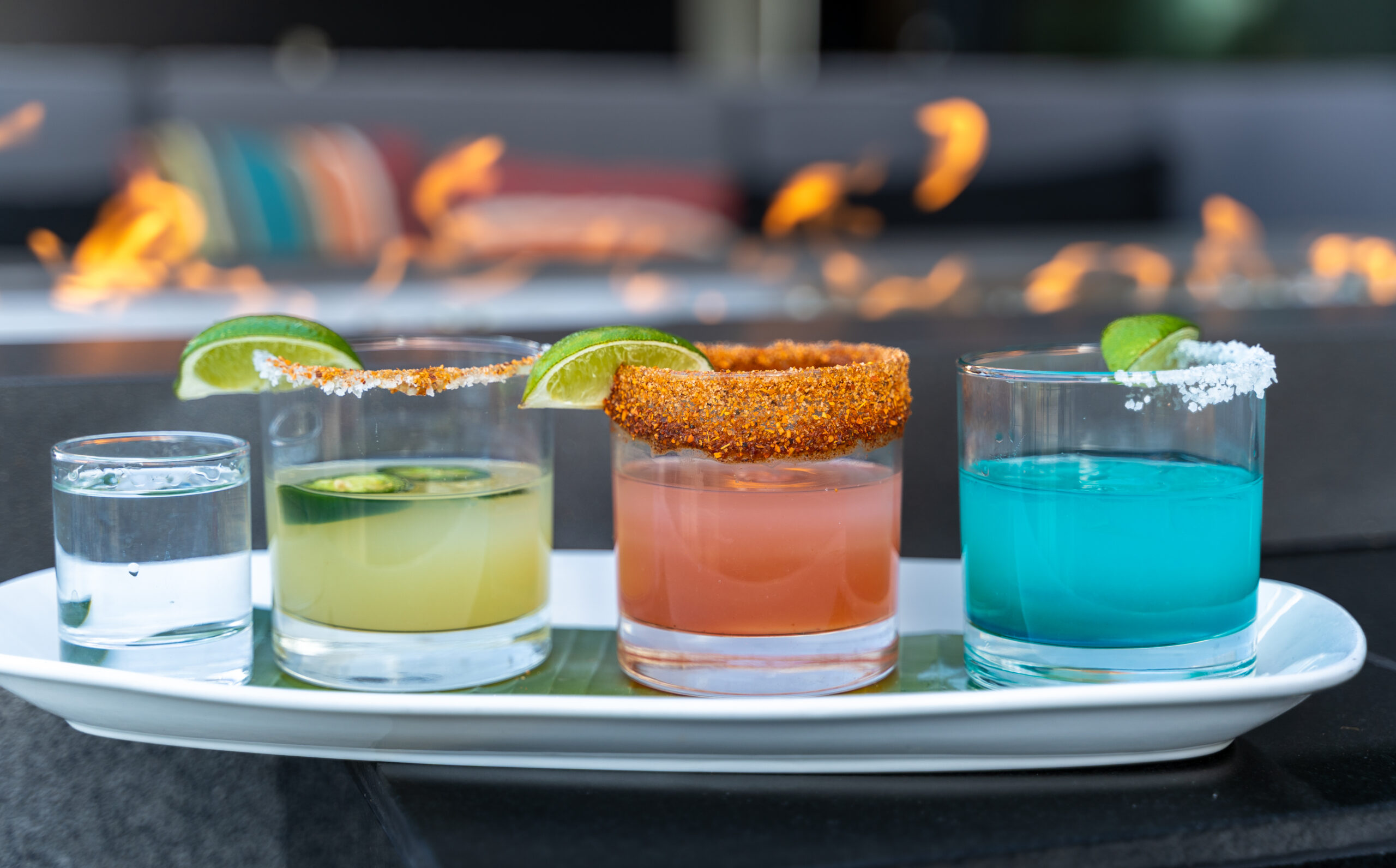 Next, we ordered the Salsa Trio appetizer. Who doesn't like munching on chips and salsa while spending time with your special someone! I loved that we could sample a variety of salsas with different levels of heat and flavors.
For our entrees I ordered the Santa Fe Enchiladas which I was able to customize to be vegetarian friendly. They were filled cheese and a delicious vegetable medley comprised of sweet potatoes, brussel sprouts and asparagus, and served with a side of black beans and Mexican rice. The cheese was perfectly melty and gooey, I loved the seasoning on the vegetables, and the beans and rice added a great flare to the dish.
My husband ordered the Classic Fajitas with steak, onions, poblano and red bell peppers. It came out sizzling hot on a skillet and was served with all the fixings including cheese, lettuce, pico de gallo, jalapenos, guacamole, salsa and warm corn tortillas with a side of rice and black beans as well. He commented that everything was nicely charred for that perfect smoky taste.
The portions were more than generous and we both found ourselves asking for to-go boxes halfway through our meal. But it made for great leftovers the next day!
Of course, we weren't too full to leave without trying some dessert. We ordered the Ancho Fudge Pie which was filled with pecans and walnuts topped with whipped cream and a dusting of cinnamon. It tasted like decadent walnut fudge brownie with subtle hints of the Ancho chili. It was a sweet way to end a great dinner!
If you love Mexican food, margaritas, and are looking for that perfect date-night vibe, Z'Tejas is definitely the place to go!
Enter for your chance to win a $50 gift card to dine at Z'Tejas:
Giveaway Entry Form
Enter for your chance to win!
"*" indicates required fields